| | |
| --- | --- |
| | (096) 228-58-51 |
Manufacturers of furniture boards

Not all manufacturers of furniture boards can inform consumers about the available information about their products. Since this kind of product is relatively new, it is difficult to at first glance to find differences between chipboard and furniture boards, but manufacturers can provide you with a worthy choice that will allow you to build durable furniture and beautiful surface coatings in the house.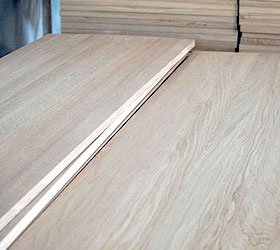 We are often approached by individuals who are interested in the practical and beautiful design of a private house or apartment. They choose furniture boards for making kitchen countertops, doors from the dressing room, interior plating of rooms and even for the floor. Some experts use our products as a cover for steps of stairs, since it has a smooth surface, withstands a lot of weight and cannot be almost physically affected.
Furniture boards from Ukrainian manufacturers are not expensive, but they have high strength. This is due to the unique technique of making furniture board. The product consists of pressed layers that are applied in different directions of wood fibers. Thus, the shield does not crack or deform under the influence of moisture and heat. In this case, our products are even better than a single piece of wood.
You have the opportunity to choose material of different parameters and varieties. You can find all details concerning the differences between grades, as well as all available product parameters are presented at the official website of the company. If you want to order a furniture board from our manufacturer, we recommend contacting the company's specialists by phone. All products of the company are made of oak with the use of safe adhesives.
The products are safe and hypoallergenic for humans and meet all international quality standards. Manufacturers of furniture boards provide delivery of materials and information support. You can call us at the phone number mentioned at the company's website to find out about special offers.
Give preference to long-lasting materials that are easy to use for both furniture construction and for repairing the room. Multifunctional furniture boards from manufacturer СEuro standard LTDТ are always available in the warehouses of the company. So you do not have to wait long for the delivery of the order.