| | |
| --- | --- |
| | (096) 228-58-51 |
Buy furniture board 40 mm

Our company offers you buy furniture board 40 mm. It is a wood material that can have a rectangular or square shape. Its production is carried out by gluing together wooden bars. They can be from different types of wood. Pine, spruce, oak and birch are the most often used.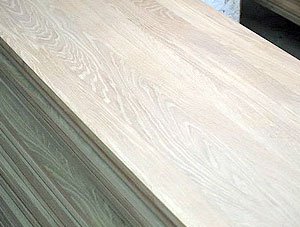 Buy furniture boards 40 mm. They can be used for different purposes, for example, for the manufacture of furniture or for decoration. They began to be used quite a long time ago and the technology of their production has remained with minor changes for today. They have many advantages, such as: environmental friendliness, naturalness, durability, attractive and exquisite appearance.
You can buy a furniture board 40 mm with confidence in its high-quality characteristics at our company. We have our own well-established production, which we carry out in modern German and Italian equipment.
If you decide to buy a furniture board 40 mm, then we suggest you to do it in our company. You can independently choose the tree species, based on your financial ability and taste preferences. You can also order other parameters of this product at our company. All these and other important details are discussed directly in a personal conversation.
We offer them at our website. So you can see all examples of furniture boards 40 mm and buy them in any quantity. You will find a lot of useful information for yourself here.
You can also take advantage of the free consultation of our qualified specialist. He/she will help you to advantageously and successfully purchase a furniture board 40 mm.