| | |
| --- | --- |
| | (096) 228-58-51 |
Edgeglued panels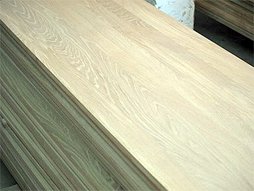 The use of wood in the interior of a house or apartment almost never goes out of fashion, as this material has not only a pleasant appearance, but also excellent characteristics. For example, if you buy oak edgeglued panel, you can use it as a reliable and strong basis for almost any element of the interior of the house.
Usually oak edgeglued furniture panels are used to create large-size furniture and window sills, steps and even the floor, because its thickness is essential and can be used in almost any situation. Therefore, you can buy such product as a universal tool for almost any purpose. And thanks to the reliability of oak
panels (edgeglued
), you can use them even in the most critical places where they would be exposed to considerable load.
Typically, the oak edgeglued furniture panel is offered by companies engaged exclusively in furnishing, but we specialize in distributing such goods, offering them to all customers willing to buy it. And the demand for them is increasing, thanks to a reasonably affordable price.
In Kyiv, only a couple of companies offer the purchase of oak edgeglued furniture panels, including ours. But unlike most competitors, we offer a really wide range of products with different sizes, colors and densities. So you can pick up the goods, even for the style that was already formed, and our employees will also be able to help you with that.
You should simply call the number listed in the contacts to buy oak edgeglued furniture panels at our company. After that, you can expect fairly rapid making of an order and its delivery.