| | |
| --- | --- |
| | (096) 228-58-51 |
Oak board panel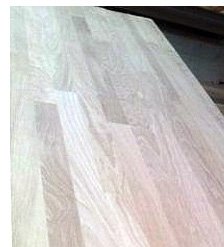 The area of use of oak board panels is quite wide and therefore it is in good demand. We offer this material in assortment and we have boards with different thickness and other features. This material is excellent for interior decoration; it is very convenient to work with. We have been already producing such boards for many years and we use raw materials of the highest quality for them.
Oak board panels perfectly perform the role of facing material and it is used universally for wall and ceiling panels. Our material also fits the best for steps of stairs or parquet. It looks great and its excellent quality characteristics guarantee its long service. Board panels from oak can be purchased in the required quantities, they allow you to create products of any complexity. This material is non-toxic and therefore it is most rational to use it for decoration of residential premises. The wood is durable and it will always be in trend for the interior decoration of different rooms. Oak board panels are durable and resistant to external influences; they can be used for various furniture. Take care of the durability of important interior items and furniture by purchasing the source material from the manufacturer directly. We respect the choice of customers and always approach all the stages of production of boards in a responsible manner. Do not hesitate with the choice and order of a universal material, it is available in our warehouses constantly.
Are you interested in board panels made of oak? Contact our company for such material, and it will not let you fail in any area of use.
Contact information for ordering of oak board panels is on the website and we can take your call at any time. Try to work with the proposed material in the field of furniture assembly or construction and it will not disappoint you. We have a positive attitude towards long-term cooperation with various enterprises.