| | |
| --- | --- |
| | (096) 228-58-51 |
Glued furniture board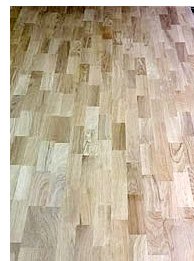 You want to use the glued furniture boards in repair and decoration works and decided to contact the manufacturer? We offer high-quality and high-strength material, which we can provide in the required quantities. The boards are widely used for furniture assembly due to their durability and quality. We are ready to promptly provide you with material optimal according to all criteria.
The glued furniture board is used for assembly of ladders and cases, tabletops and other important interior items. Our material proved itself well in the Ukrainian market, and we are proud of flattering reviews of the customers about it. The material is suitable for different processing methods, it can be shaped easily. We do not have the shortage of glued furniture boards in the warehouse and we are ready to send them to the customer at any time. The material is environmentally friendly and therefore it is optimal for children's or kitchen furniture. Wood is actually widely used in modern interiors and it will always look great. Our glued furniture board will allow you to work on products of any complexity. The company is always open for long cooperation with servicemen and factories on manufacture of high-quality furniture. We are ready to regularly deliver you the essential material in the required quantities. Try to work with our boards now and you will decide to use them constantly.
Do you need the glued furniture board? Order the important material in our company and during operation it will prove itself in the best way.
All questions about glued furniture boards you can send to the specialists of the company. Contact information is specified on the website and we are always ready to consult our customers. It is important for us to offer the material for your sphere of activity optimal according to all criteria. We are always open for interests and needs of the customers.